Virtual Event Platform Sponsor Sales Guide

Create branded digital marketing sales guide for virtual conference events for MVP Media, a conference organizer with over 17 years in the industry.  This guide is designed to be a direct sales tool to help team members discuss the benefits of sponsoring in the virtual space where physical space (In-person) events were previously held.

#virtualevent #onlineevent #eventprofs #digitalmarketing #conferencemarketing #conferencegraphics #eventmarketing #sponsorsales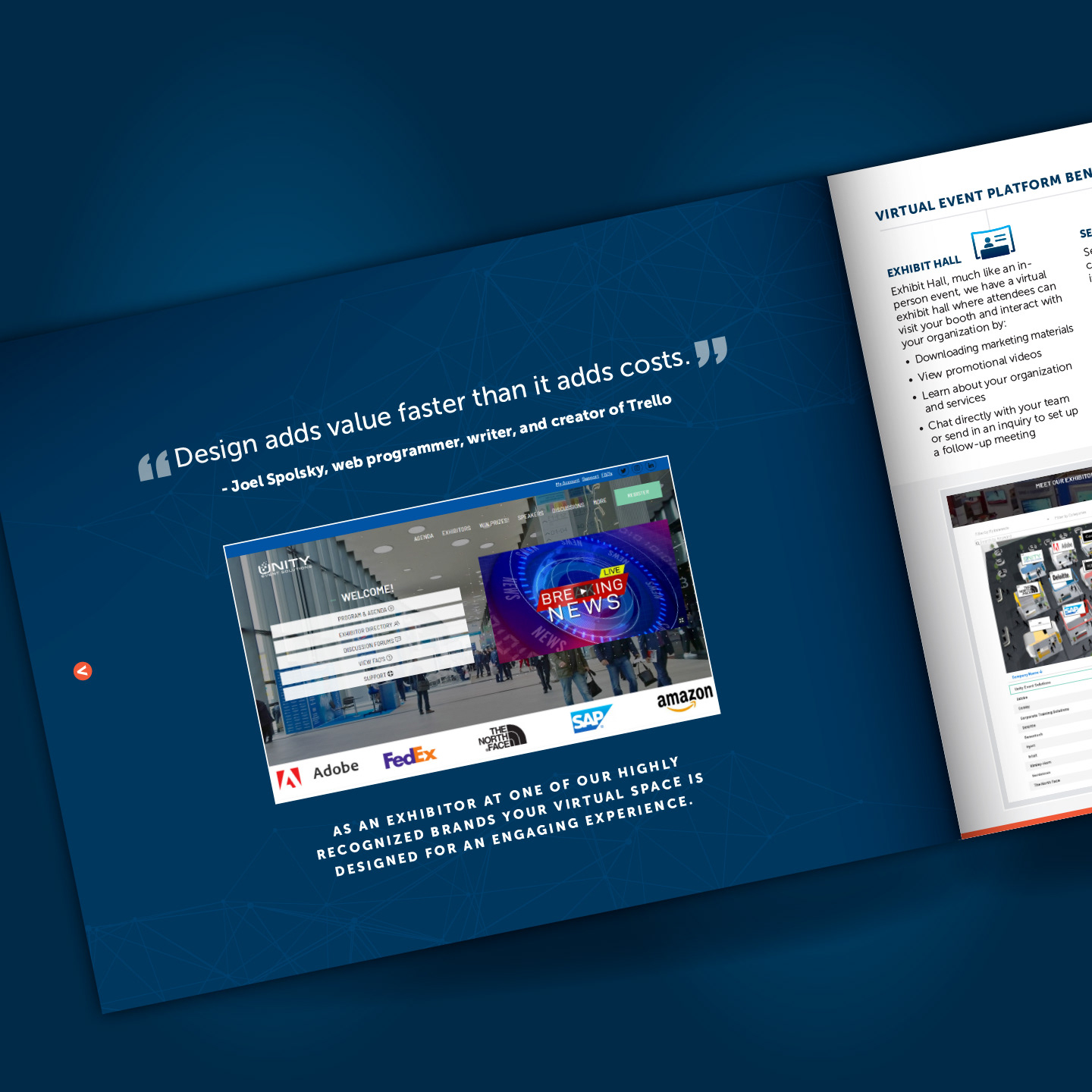 About MVP:
MVP Media has been running events for 17+ years.  It is a leader in the industry providing marketing and business development tools including creating events for the virtual space. Below, starting with the longest-running social media event in the Unites States, are a sampling of the many conference brands that LMI+D_creative_studio has designed for MVP Media's live and virtual events.
LMI+D designed the brands (shown below) for these LHN (Lincoln Health Network) conferences. LHN is  a subsidiary of MVP Media.