Brand Development: The Red Check Mark!
The messaging here in this masthead that doubles as the logo is that the check-mark is saying "all clear!"
Lincoln Health Network
wanted to communicate an idea that did not involve added photography or stock images. A simple check-mark and the use of red and blue complete this event title.
Identity:
The use of a sans-serif, slightly condensed, and rounded font was implemented into the title masthead so it did not appear too top-heavy or illegible.
Dosis
was chosen to create the modern logo.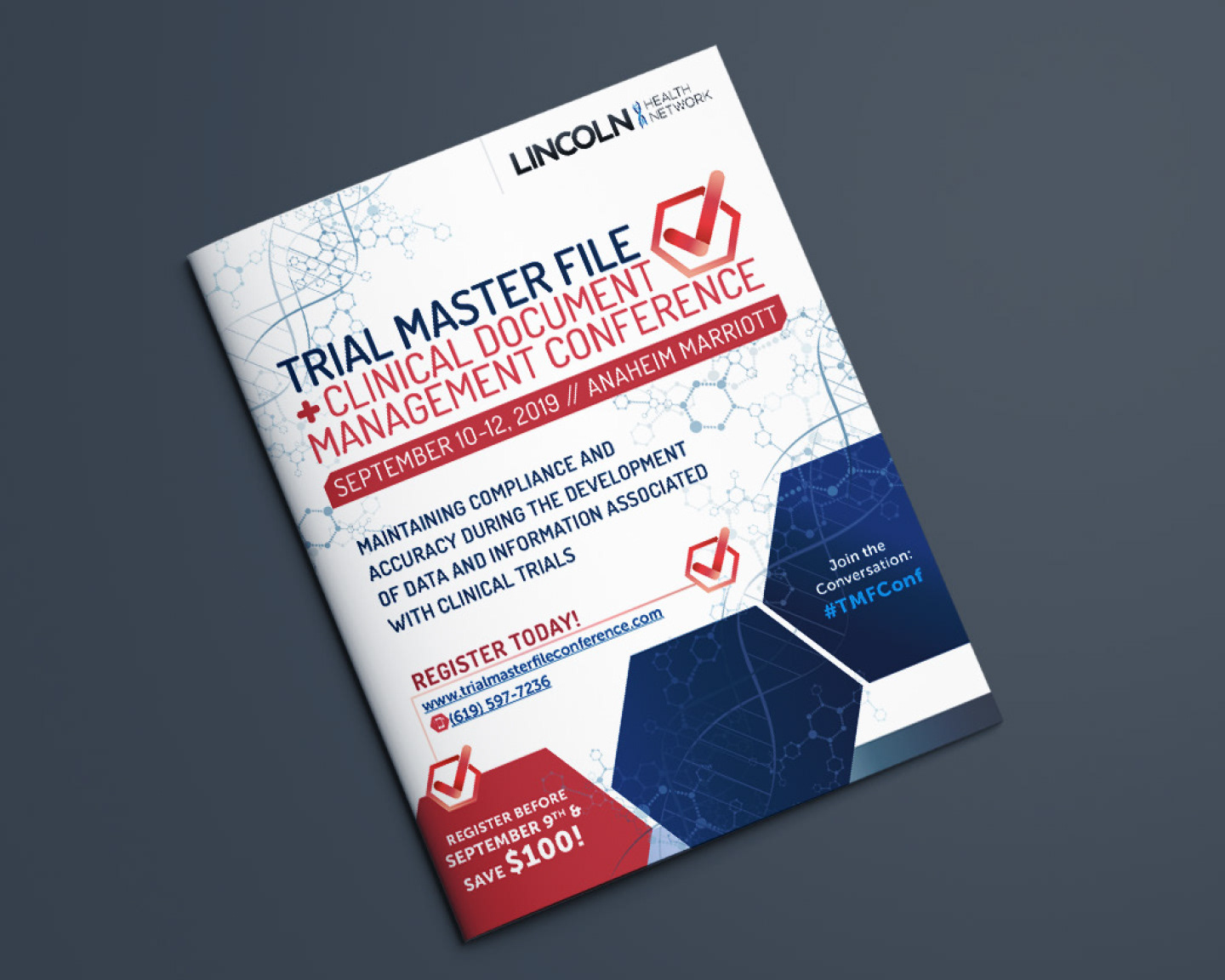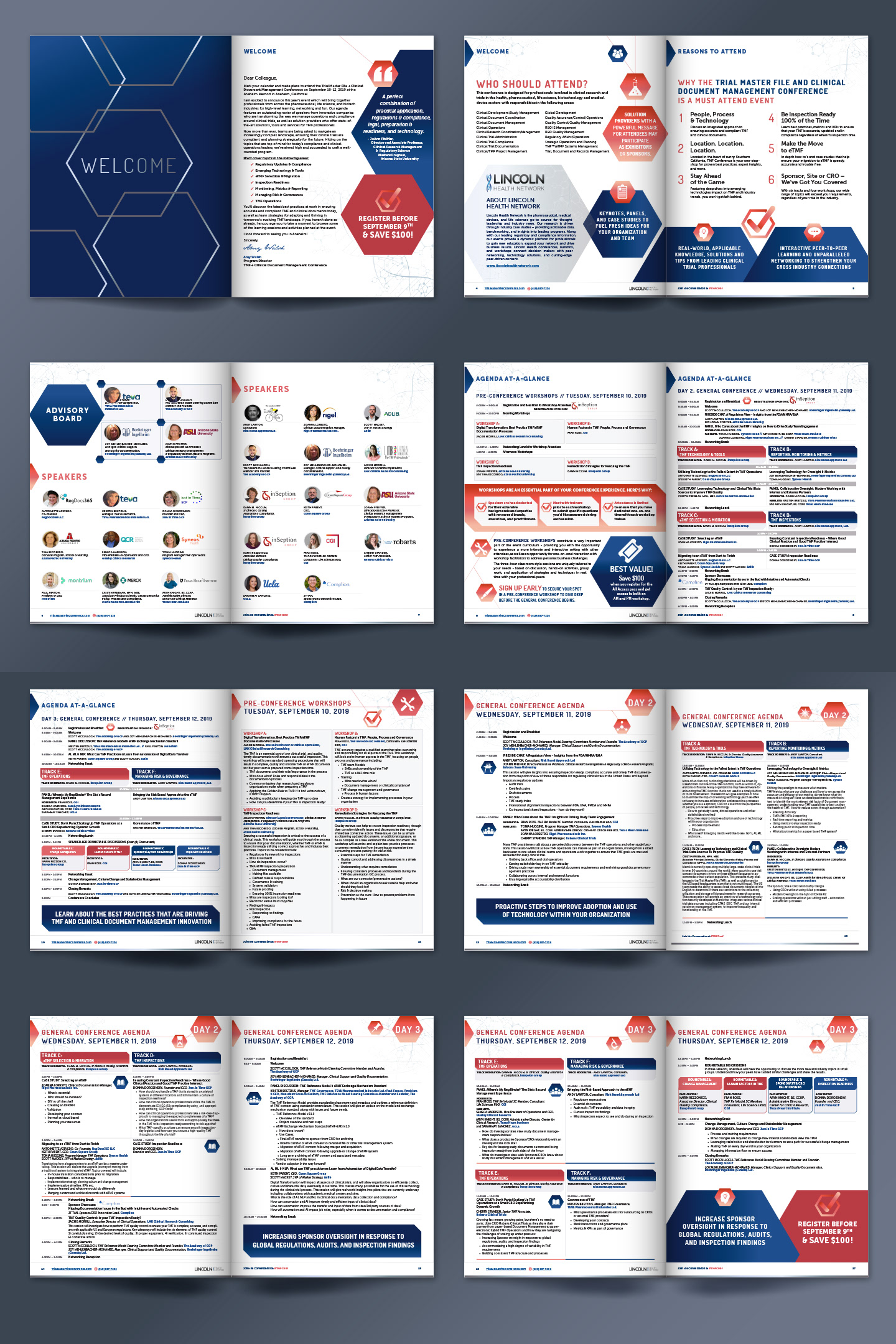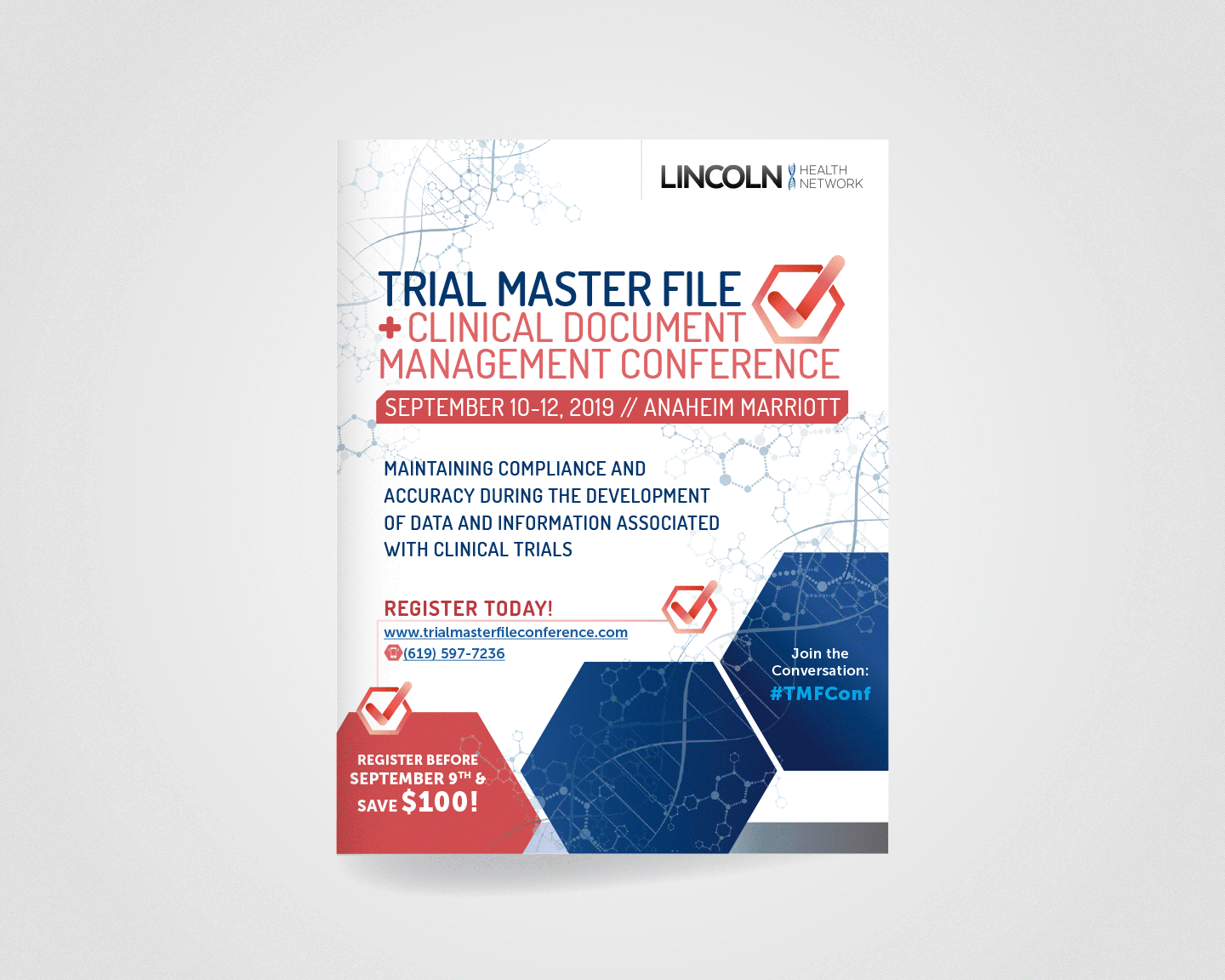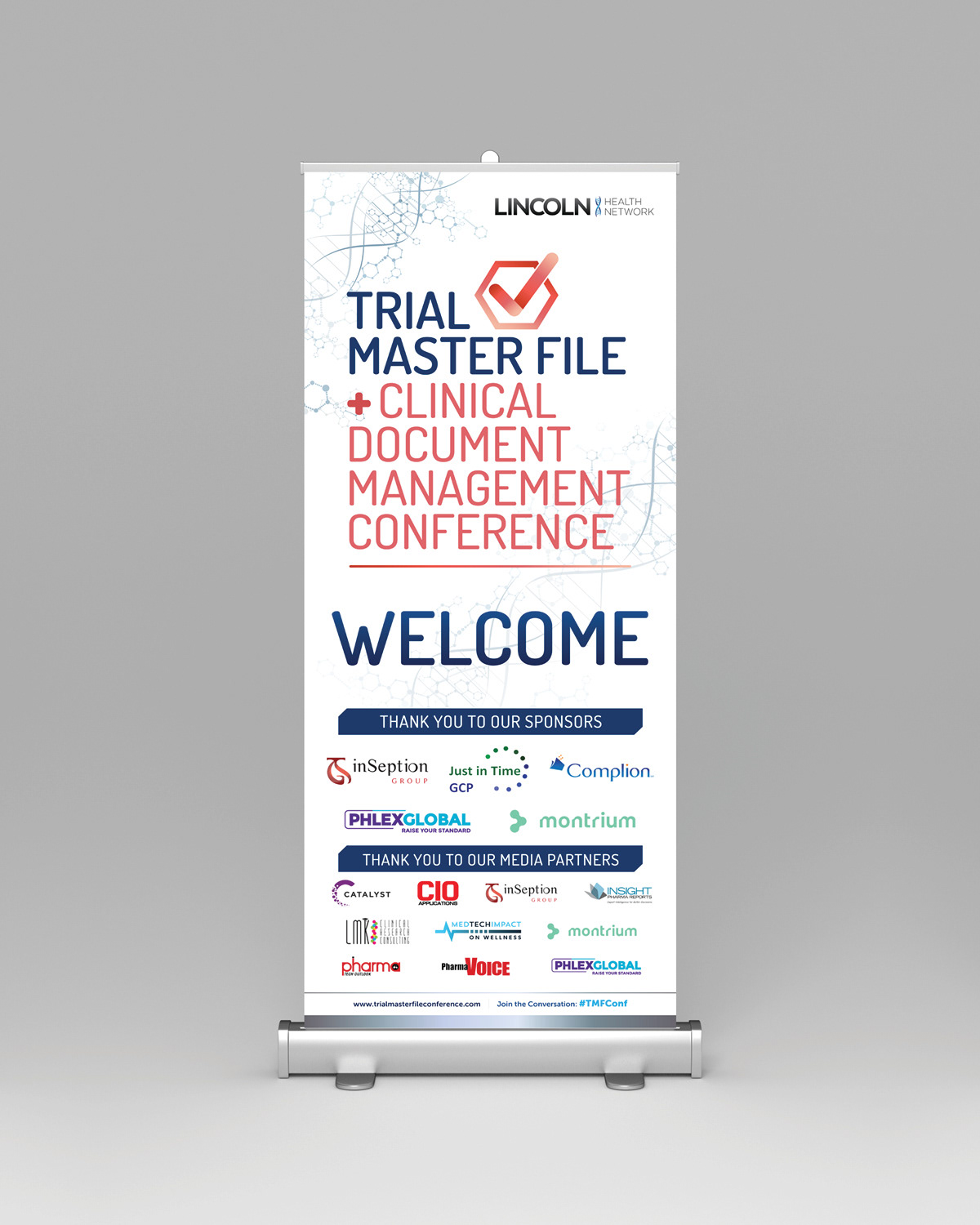 Above:
Vertical banner signage that welcomes attendees and honors sponsors and media partners.
Below:
The sponsor passport for attendees.