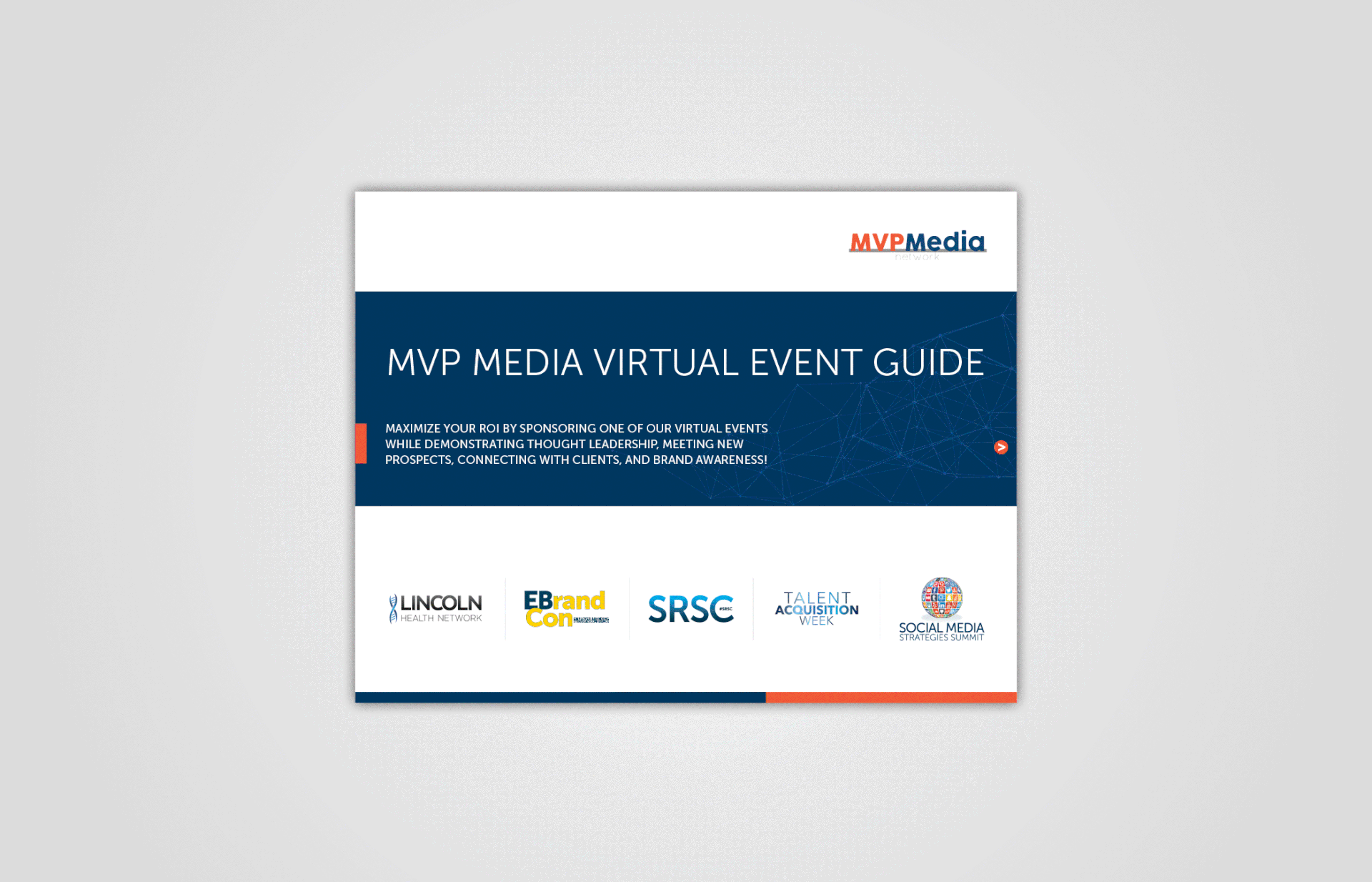 About MVP:
MVP Media has been running events for 17+ years.  It is a leader in the industry providing marketing and business development tools including creating events for the virtual space.
Concept + Innovation:
Create an interactive sponsor & exhibitor sales guide to showcase how the brands will continue to thrive with attendees within the virtual space. This guide is designed to be a direct sales tool to help team members discuss the benefits of sponsoring in the virtual space where physical space (In-person) events were previously held.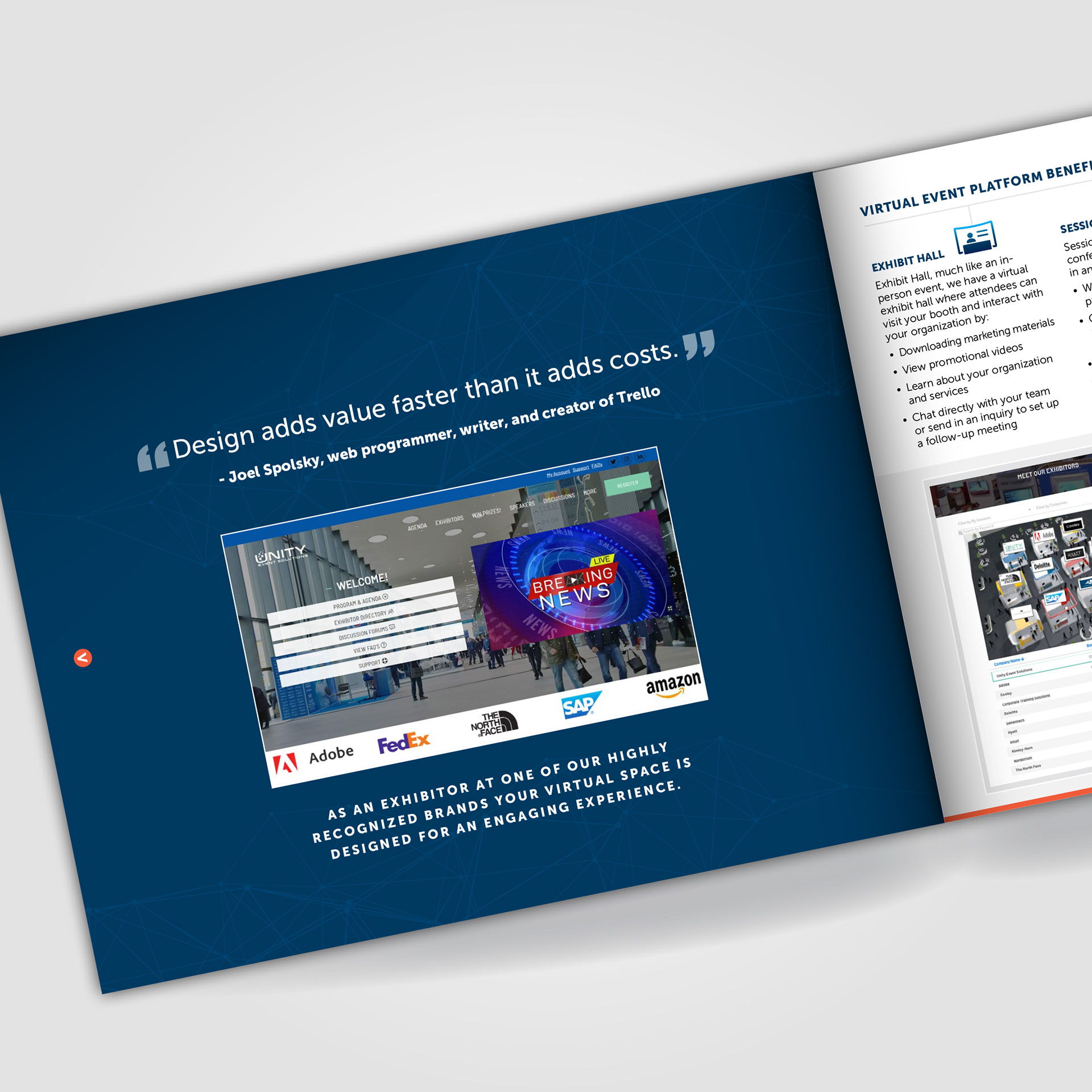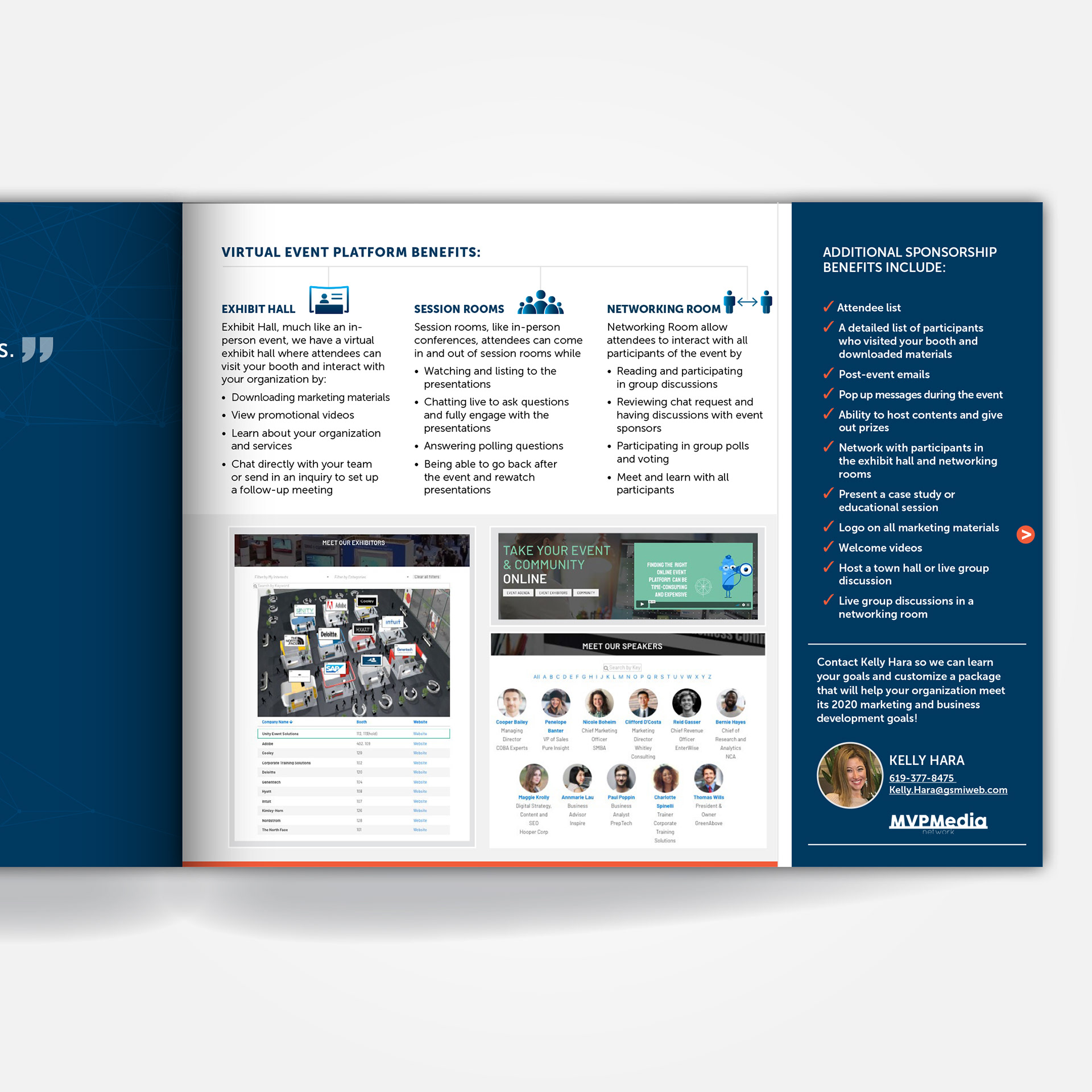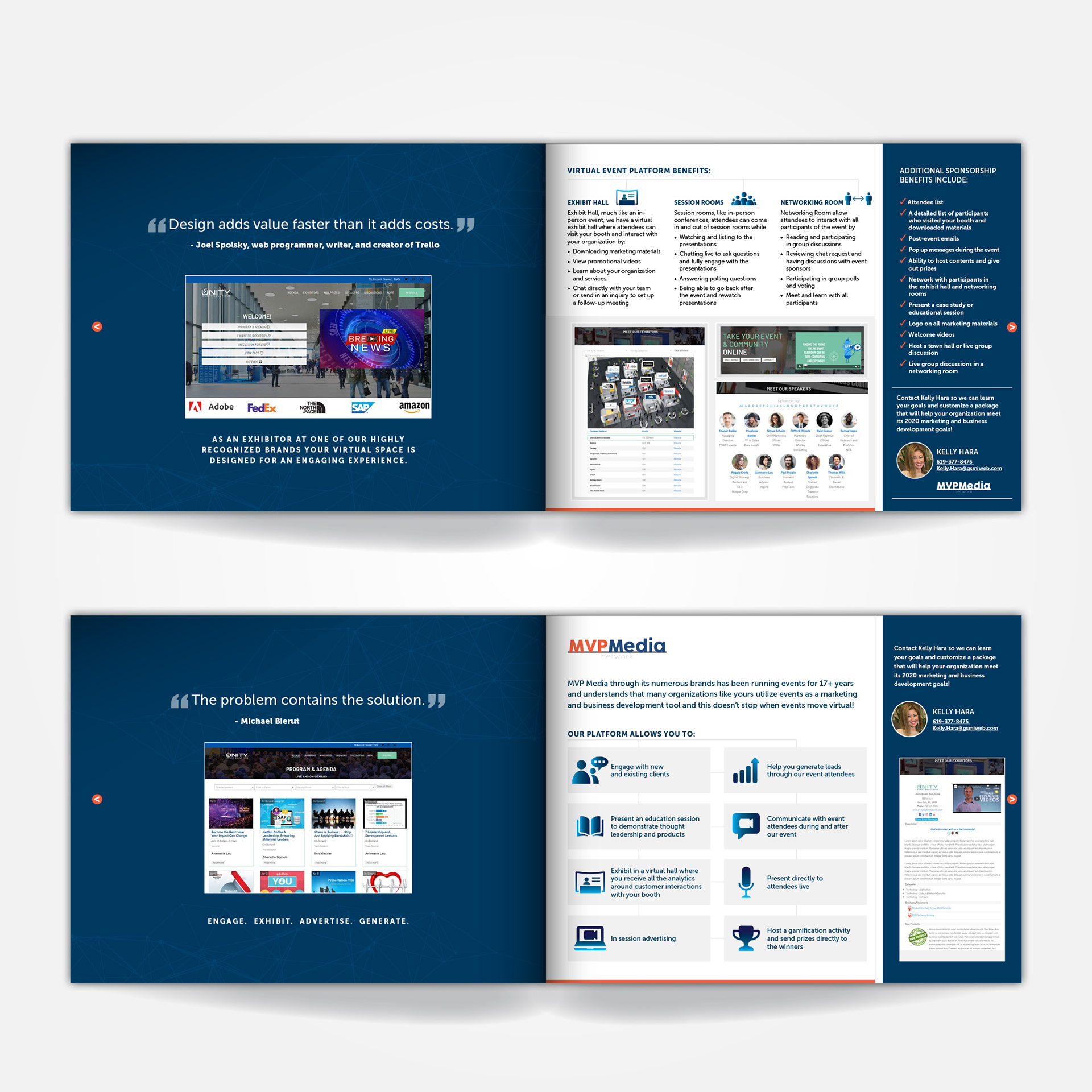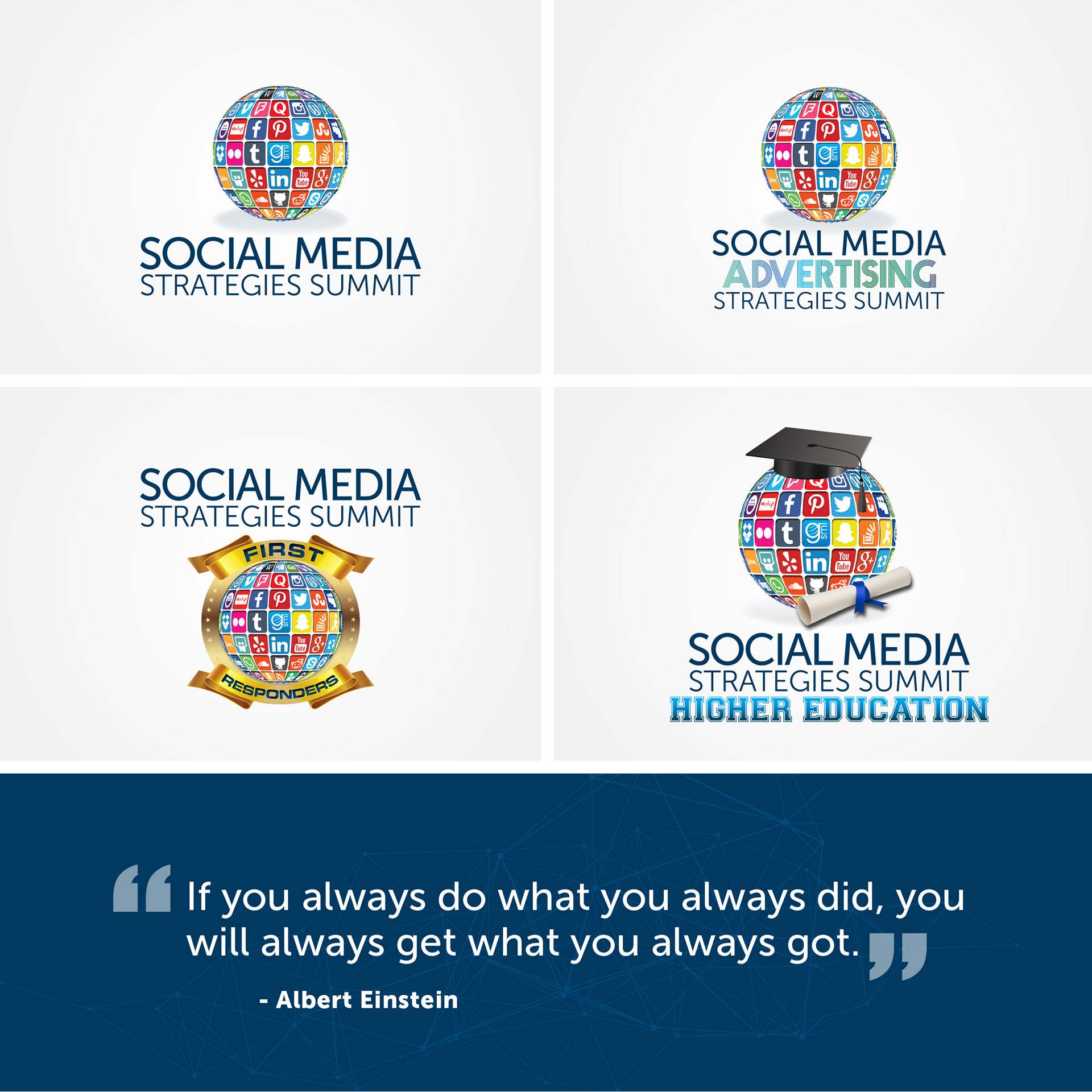 Lincoln Health Network (LHN)
has moved all of their pharmaceutical, life sciences, and medical educational events to the virtual learning platform since May and will continue through the end of 2020. These event brands have been successful within virtual space with professionals and sponsors in attendance.