BrandStrat Conference Logo Redesign - CASE STUDY
The BrandStrat conference wanted to redesign their event logo to represent its current marketing initiative.  Conferences found themselves ushered into the virtual event space for most of 2020 because of covid19.  The logo was redesigned to be more modern but more importantly, to fit better within the digital space of virtual platforms. 
The redesigned logo took the creative approach of using a modern font, bold yet simple color palette, and in creating the upward arrow mark.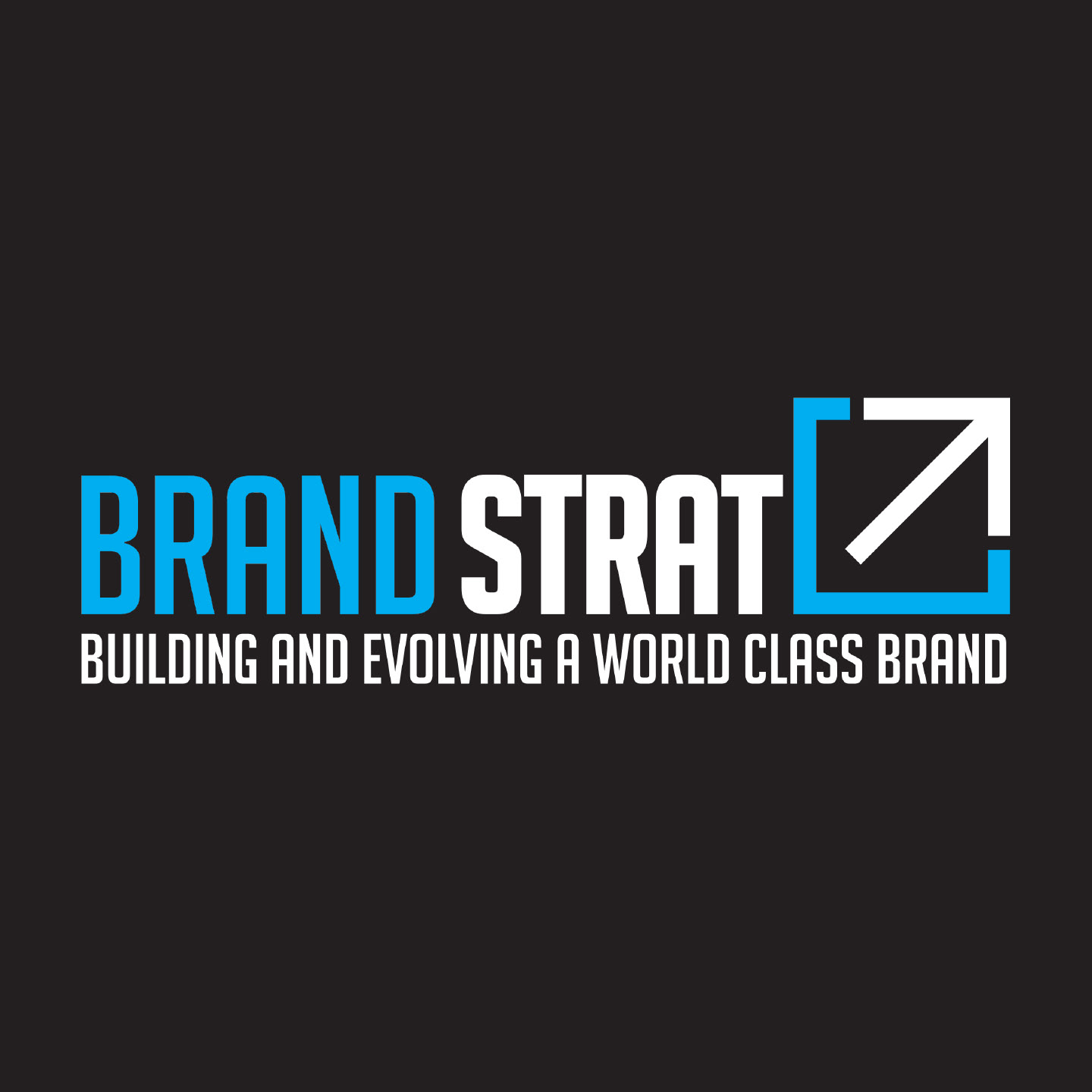 2020 version shown reversed out. 100% black and 100% cyan are the colors for this logo.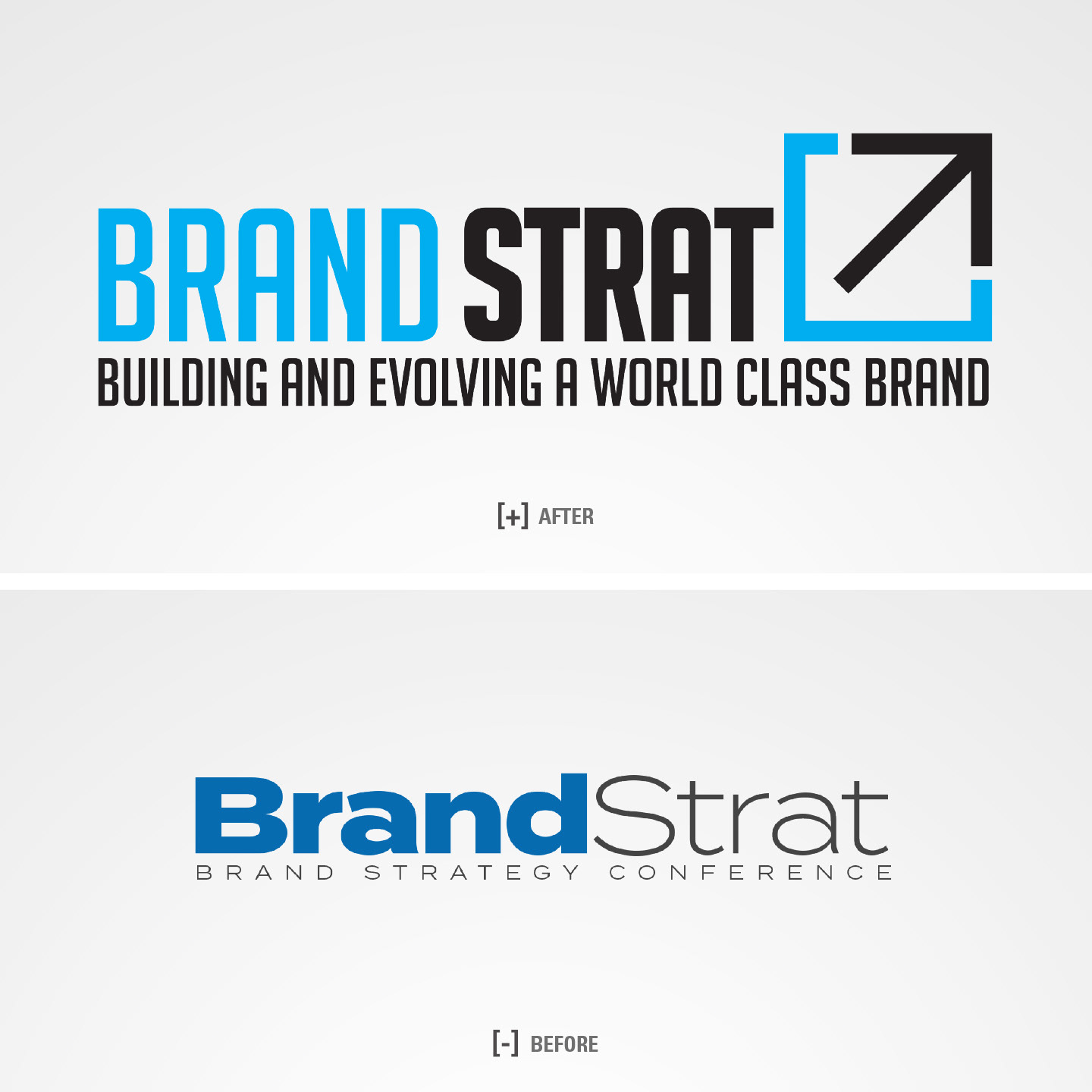 TOP: The redesign incorporated the tagline and a new mark.
BOTTOM: The prior version of the logo. The blue palette was updated to a vibrant cyan.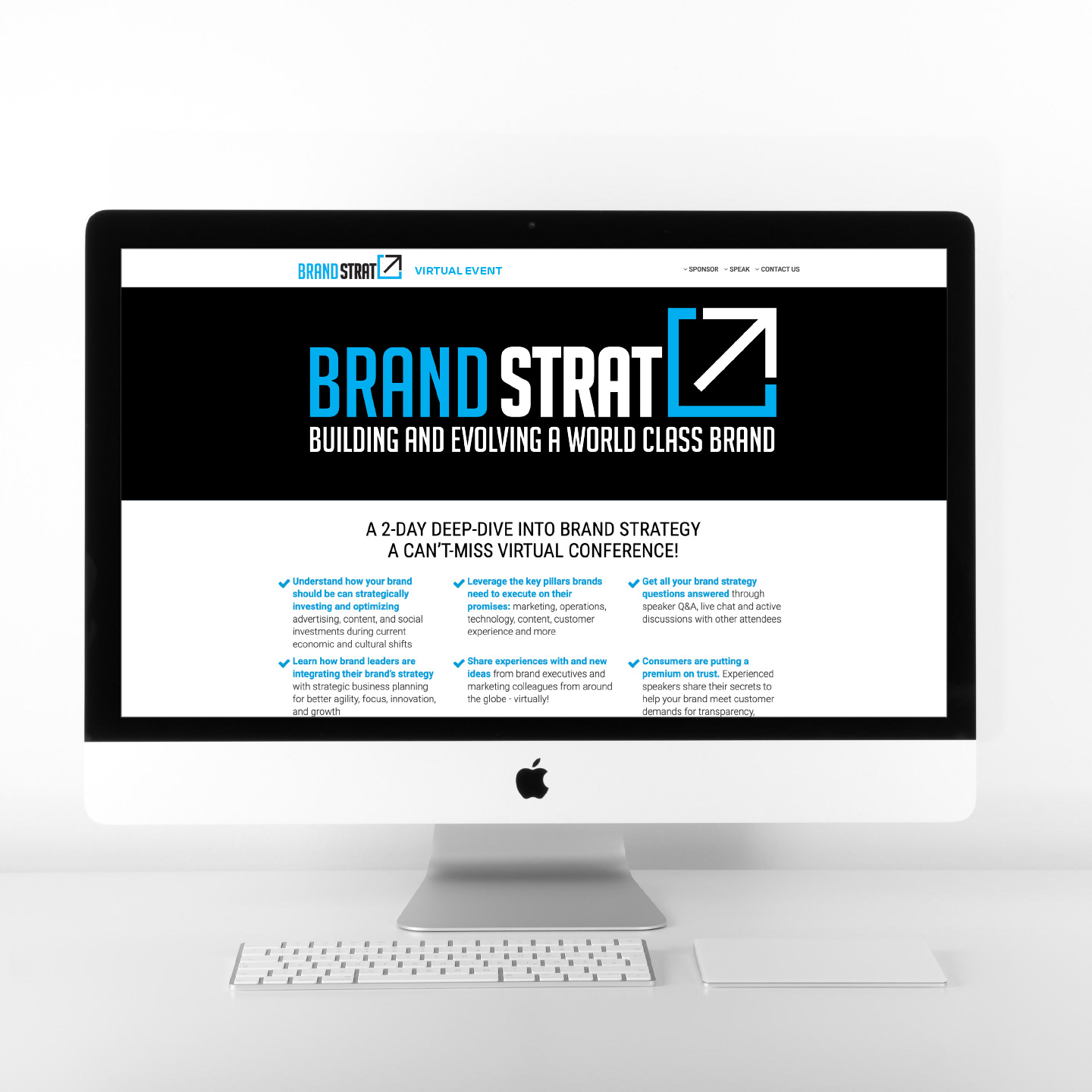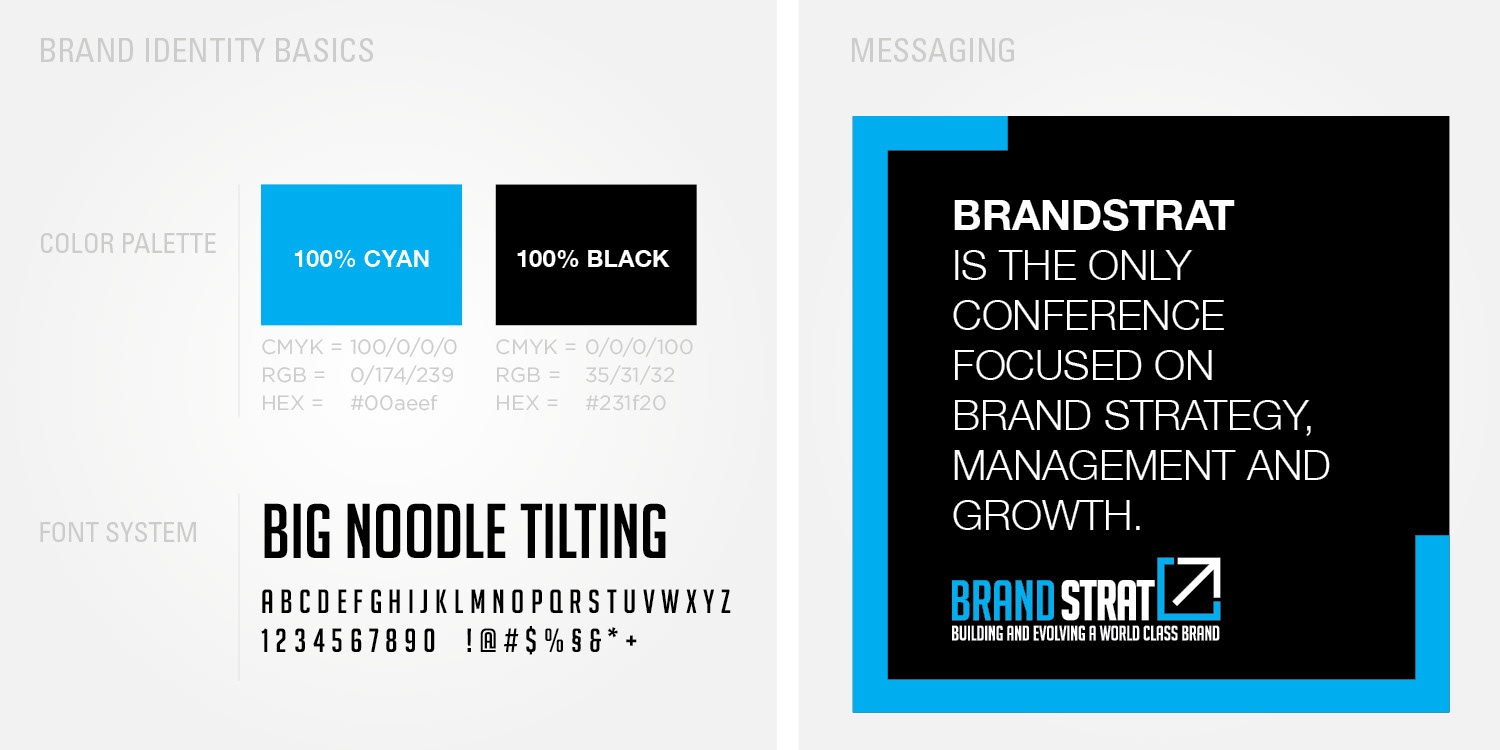 Branding basics // Messaging